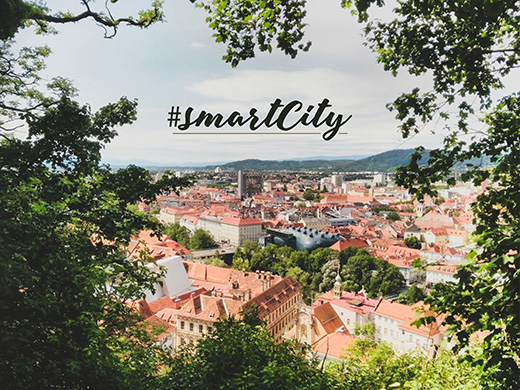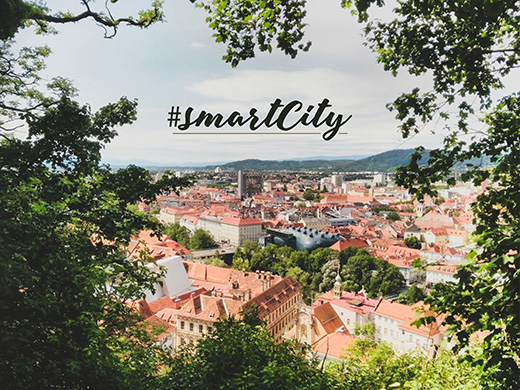 DE
Self-study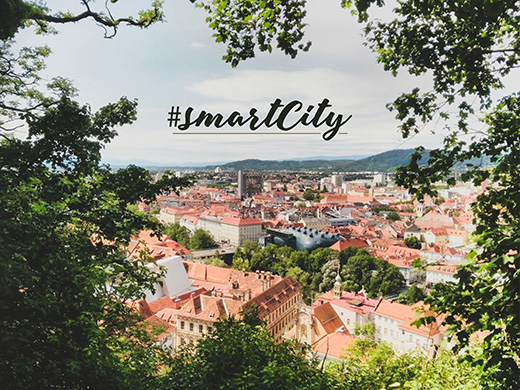 Graz – die smarteste City Österreichs
City of Graz
Stadt Graz
About
Start Date
8 October 2015
Trailer for
Graz – die smarteste City Österreichs
Content
Course Content
Ziel dieses E-Learning Angebotes ist es, den Teilnehmerinnen und Teilnehmern, Graz sowohl als wichtigen Bildungsstandort und attraktive Stadt zu präsentieren, als auch Themen wie die Stadtsoziologie (Wem gehört Graz?), Stadtgeschichte, die "smarte" und nachhaltige Entwicklung der Stadt Graz sowie ihre Architektur näher zu bringen.
Course Goals
Die Teilnehmerinnen und Teilnehmer erwerben Kenntnisse in folgenden Themengebieten:
Stadtsoziologie
Die Stadt im Blick der Soziologie oder WEM gehört die Stadt Graz?
Wissenschaftsgeschichte
Graz als Universitätsstadt
Weltraumforschung
Graz in Space – wie sieht die Historie (Erfolgsgeschichte) der Grazer Weltraumforschung aus?
Frauen – Stadtgeschichte Graz – HERstory
HERstory erforscht den Anteil von Frauen an der gemeinsamen Stadtgeschichte.
Smarte Stadtentwicklung
Wie Graz auf die sich verändernden Bedürfnisse seiner Bürgerinnen und Bürger eingeht und eine smarte und ressourceneffiziente Stadtumgebung schafft
Nachhaltige Mobilität
Smarte Mobilitätslösungen, die den individuellen Bedürfnissen eines Ballungsraums gerecht werden
Ehrenamt in Graz
Einsatzgebiete und Stellenwert des Ehrenamtes in Graz
Architektonische Baukultur
Wie der Erhalt von hochwertigen historischen Bauten in einer rasant wachsenden Stadt gewährleistet wird, ohne den Bau von moderner Architektur einzuschränken
Previous Knowledge
Für die Teilnahme am Kurs sind keine spezifischen Vorkenntnisse erforderlich.
Course Procedure
Der Kurs gliedert sich in acht jeweils einwöchige Einheiten. Jede Kurseinheit umfasst zumindest zwei Vorträge in Form von Video-Lectures sowie weiterführende Lernressourcen (u.a. Videos, Dokumente, Links), die eine inhaltliche Vertiefung in die acht Themengebiete bieten. Zusätzlich wird pro Kurseinheit ein Quiz angeboten, das von den Teilnehmenden absolviert werden kann, um ihren individuellen Lernfortschritt zu überprüfen.
Certificate
For actively participating in the course you will receive an automatic confirmation of participation (certificate) which includes your username, the course title, course duration as well as the hours required to complete the course. We want to point out that this certificate merely confirms that the user answered at least 75% of the self-assessment questions correctly.
Course Instructor

Stadt Graz
Log in Currently: 320 Participants
Free for all € 0.00
Partners
Als Sponsoren unterstützen folgende Einrichtungen den Online-Kurs:
778 Participants
1 Courses
Average rating