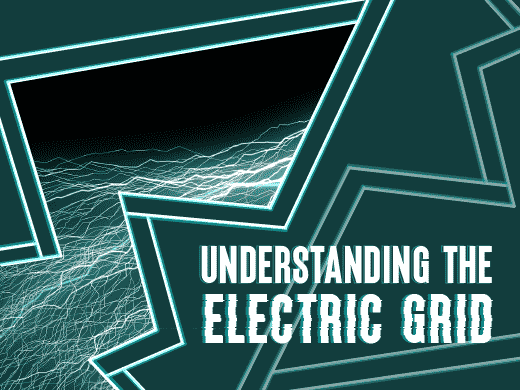 DE, EN
Upcoming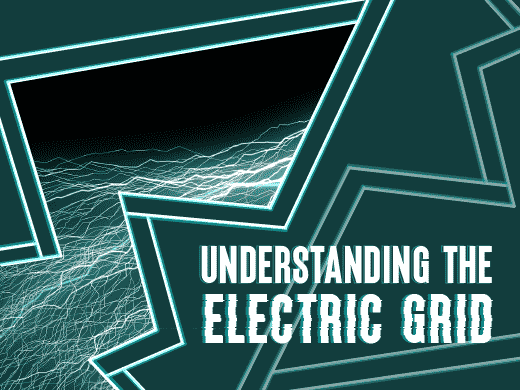 Understanding the electric grid
Graz University of Technology
Lothar Fickert
About
Start Date
15 August 2023
Content
Course Content
This course consists of 16 units, which are divided into two main topics: Grid and Energy. The 16 units will be released within 4 weeks from the start of the course.
The following topics are covered in this online course:
Energy conservation law, conversion of energy and power
kWh vs. kW, manifestations of energy, rules of thumb for energy content, efficiency of various forms of energy conversion.

Current, voltage, electric power, Ohm's law
Basic equations of electricity: voltage(U) - current(I) - power (P) - energy(W)

Grid control
Network frequency and power balance, centrifugal pendulum, reserve power through flywheel masses, primary, secondary and tertiary control, storage, grid islands

Power plants
Steam power plants, gas power plants, hydro power plants, wind power plants, photovoltaics

Three-phase current and synchronicity
Synchronous generator vs. inverter, √3-factor for voltages

Redispatch - generation-side power balancing
Balancing power, balancing energy, fluctuating power flows, restrictions and redispatch

Load shifting and load adjustment
consumption-side power balancing through load shifting, smart meters, load management, load shedding as brute external load control

Blackout due to energy shortage
Area disconnection vs. forced underfrequency disconnection of generation facilities (self-protection takes precedence over external protection)

Load response of grid users
Overlay of load response, importance of self-generation, centralised vs. decentralised generators, load response and duration curve

Current flow and transmission capacity Parallel and series connection, design of grid components according to peak load, design guidelines, grid structure for transport and distribution, voltage levels, transformer

Voltage, reactive power, power quality
Voltage band at load and feed-in, reactive power, possible voltage disturbances, remedies, grid internal resistance and redundancy

Network tasks and devices (hardware in networks)
Overhead lines, cables, low voltage, transformers, local network distribution stations and substations, instrument transformers and protective devices

Mains faults
Short circuit, earth fault, overcurrent protection, differential protection, distance protection

Personal safety in the low-voltage grid
Load current vs. residual current, direct / indirect contact, TN vs. IT grid, three-stage protection concept, fuse / FI switch

Blackout due to lack of transmission capacity
Cascade tripping, redundancy and (n-1) operation, local backup power

Blackout due to loss of synchronicity
Loss of synchronising voltage, out-of-step traps, fault explanation time
Course Goals
After completing the online course, the participants know the mode of operation and some key points of the electrical energy system. They will be familiar with terms such as current flow, loads of grid users, transmission capacity, grid control, load shifting and blackout and will be able to explain these terms and their interrelationships in the context of the electrical energy system in general terms.
Previous Knowledge
A general education is sufficient to join the course. The course is explicitly aimed at laypersons, prospective students and first-year students who would like to gain a basic knowledge of electrical power engineering or refresh their knowledge before starting a course of study in this field. English skills might be needed to follow the videos. The course videos are spoken in English, but German subtitles are available.
Course Procedure
This course is a self-paced course consisting of learning videos and self-assessments. Participants can watch the videos at any time at their own pace and then test their knowledge in a quiz. When all activities in the course have been completed and all quizzes have been passed, participants can download a certificate.
Certificate
For actively participating in the course you will receive an automatic certificate which includes your username, the course name as well as the completed lessons. We want to point out that this certificate merely confirms that the user answered at least 75% of the self-assessment questions correctly.
Course Instructor
Lothar Fickert
Lothar H. Fickert received his PhD at Vienna University of Technology in 1974. After international jobs with ELIN UNION and BROWN BOVERI in the field of power plants and electrical networks Mr. Fickert acquired system operation expertise with WIENSTROM as protection and utility system engineer.
As full professor and the head of the Department for Electrical Power Systems at Graz University of Technology since 1998 and as Professor emeritus since 2017 and is since 2017-10 he supervised and co-supervised 47 PhD theses. Further he authored 219 technical papers, holds 8 patents and several honors and awards.
He is specialized in transfer und distribution of electrical energy / electrical protection, safety and reliability.

His national and international activities comprise participation in Austrian, CENELEC, IEC, CIGRE, and CIRED organizations and committees.
Log in The course starts on 15 August 2023. Currently: 10 Participants
Free for all € 0.00
Partners
Graz University of Technology
Graz
16969 Participants
57 Courses
Average rating
Fellowships