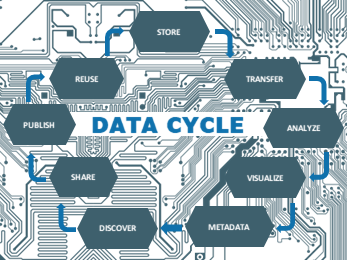 EN
Self-study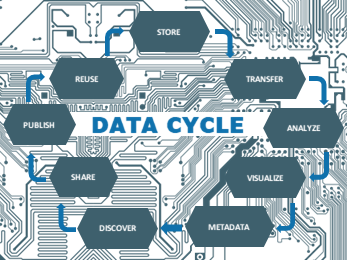 Making Your Research FAIR with CyVerse
Graz University of Technology
Sarah Stryeck
General Course Information
#research #cyverse #lifesciences
The course 'Making your Research FAIR with CyVerse'  is intended to help researchers getting to know the cyberinfrastructure CyVerse and to learn how to work with CyVerse as well as attached HPC resources. This infrastructure is setup at different locations - among others Graz University of Technology, Medical University of Graz and University of Graz.  
Content
Course Content
This course focuses on functionalities of CyVerse. It helps students, researchers and other interested persons to learn how to use cyberinfrastructures.   
Course Goals
The goal of the course is to learn about functionalities of the cyberinfrastructure CyVerse. It is intended to teach how to do data management and (HPC) data analytics with your own datasets in CyVerse. It includes general information about data management principles, as well as specific information about data management and (HPC) analytics within CyVerse.   
Previous Knowledge
There are no specific prerequisites for the course.
Course attendees should have a general interest in data-driven research and data-handling practices.   
Course Procedure
The course will have in each unit an input lecture. After that, the attendees will have the possibility to test the learned content on the platform. In the end, there will be self-assessment questions to be completed.  
Certificate
For actively participating in the course you will receive an automatic certificate which includes your username, the course name as well as the completed lessons. We want to point out that this certificate merely confirms that the user answered at least 75% of the self-assessment questions correctly.
Course Instructor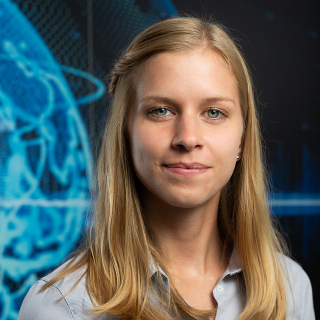 Sarah Stryeck
Sarah Stryeck is the instructor for this course from Graz University of Technology. She has her PhD in integrated structural biology and continued then as data steward at TU Graz. She is currently also employed at Know-Center as senior researcher for the topic data platforms. 
This course has been created within the CyVerse consortium, within frame of the project EuroCC (H2020) and with support from Digitale TU Graz and Austrian DataLab and Services.  
Log in Currently: 80 Participants
Free for all € 0.00
Partners
This course was created within the CyVerse consortium as part of the EuroCC (H2020) project and with the support of Digitale TU Graz and Austrian DataLAB and Services. 

Graz University of Technology
Graz
16361 Participants
59 Courses
Average rating