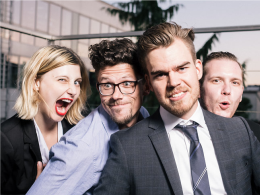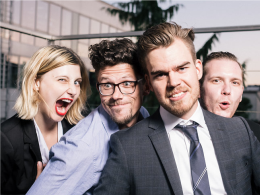 DE
Self-study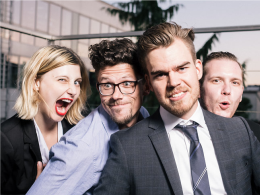 LawBusters – Drei Themen Recht.humorvoll
LawBusters
Die LawBusters, konkret; Mag. Michael Lanzinger (Rechtsanwalt); Mag. Maximilian J. Modl (Schauspieler)
About
Start Date
17 December 2018
Trailer for
LawBusters – Drei Themen Recht.humorvoll
Content
Course Content
Themen der einzelnen Einheiten:

Rechts- und Geschäftsfähigkeit am Beispiel von Game of Thrones
Gewährleistung am Beispiel von Star Trek

Lizenzrecht am Beispiel von Star Wars
Course Goals
Ich weiß warum ein Schwert auch als Lebenslinie dienen kann

Klärung der Frage, ob Prinzessin Leia nun als Disney-Prinzessin eigentlich auch singen müsste

Ich kann einschätzen, ab wann etwas als Star-Trek-Fanfilm durchgeht
Previous Knowledge
Vorkenntnisse sind nicht notwendig, jedoch im Bereich von Fantasy und Science-Fiction doch hilfreich. Generelles Nerd-Sein wird angeraten
Course Procedure
In diesem Mini-MOOC widmen sich zwei der vier LawBusters - https://www.facebook.com/LawBustersLinz/ - wichtigen Themen des Rechts und der Juristerei anhand von bekannten Werken der Fantasy und Science Fiction. Wie gewohnt gibt es also Recht.humorvoll.
Certificate
For actively participating in the course you will receive an automatic confirmation of participation (certificate) which includes your username, the course title, course duration as well as the hours required to complete the course. We want to point out that this certificate merely confirms that the user answered at least 75% of the self-assessment questions correctly.
Licence
This work is licensed under a CC BY 4.0
Course Instructor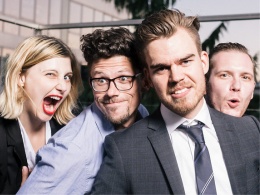 Die LawBusters, konkret; Mag. Michael Lanzinger (Rechtsanwalt); Mag. Maximilian J. Modl (Schauspieler)
Die Law Busters sehen in den Science Busters ihre großen Vorbilder und versuchen rechtliche Themen mit Witz und skurrilen Beispielen verständlicher zu machen. Gegründet wurden die Law Busters von Mag. Ingrid Gumprecht, Mag. Maximilian Modl und Mag. Michael Lanzinger, wobei später Mag. Alexander Utz das Team komplettiert hat. Ein Bühnen-Programm ist geplant und derzeit wird (fast) jedes Wochenende auf der Facebook-Seite der Law Busters unter https://www.facebook.com/LawBustersLinz/ ein Beitrag veröffentlicht.
Log in Currently: 285 Participants
Free for all € 0.00
Partners
581 Participants
4 Courses
Average rating