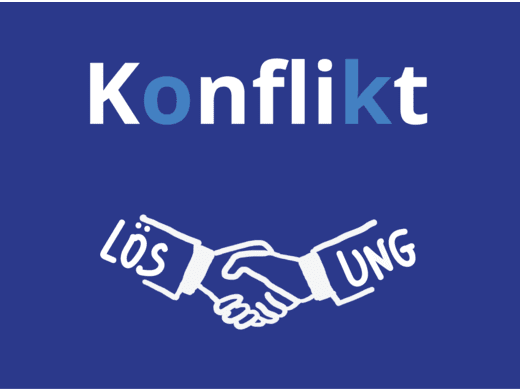 DE
Self-study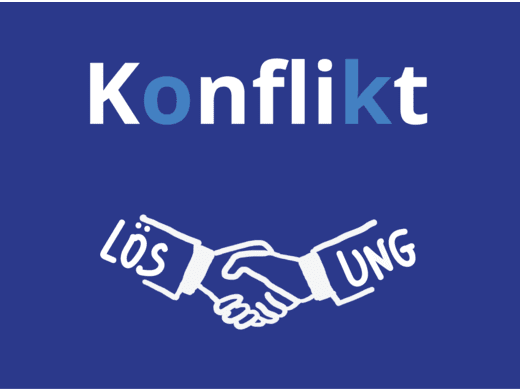 Conflict diagnosis. Recognising, interpreting and following up on conflicts!
University of Graz
Center for Social Competence
Trailer for
Conflict diagnosis. Recognising, interpreting and following up on conflicts!
General Course Information
Conflicts are omnipresent and we encounter them in a wide variety of situations and areas of life. Often, even small things can be enough to trigger conflicts. However, conflicts do not only have negative sides, but can also have positive sides. They can be used as an opportunity and at the same time as a starting point for further development.

Content
Course Content
The ability to diagnose and manage conflicts is an asset for anyone who wants to succeed in his or her personal and professional life. It takes a lot of practice to improve. 

The course content is aimed at people who 

would like to take a closer look at conflicts in daily life, 




would like to explore the causes of conflicts, 




would like to get to know suitable instruments of conflict resolution, 




are interested in learning about and applying the concept of nonviolent communication.



Course Goals
The aim of the course is to provide an insight into the topics of conflict diagnosis, conflict management and nonviolent communication. The topics are elaborated on the basis of concrete examples and deepened through reflection exercises.
After completing this course, you will be able to 
distinguish between different types of conflicts,  




assign conflicts to one of Glasl's escalation levels,  




use suitable instruments for conflict resolution,  



as well as to apply the concept of nonviolent communication.
Previous Knowledge
Bases of conflict management.
Course Procedure
The course is divided into four lessons with the following contents:

Recognizing conflicts 




Interpreting conflicts 




Investigating conflicts, resolving and deescalating conflicts 




Nonviolent communication
The course starts on the 15th of March 2023 and is offered as a supervised online course for the first four weeks.
Certificate
Each lesson will be concluded with a quiz of 5 questions, and you can earn a badge per lesson and for completing the entire course. You will have five attempts.
For participating actively in the course you will receive an automatic certificate which includes your username, the course name as well as the completed lessons. We want to point out that this certificate merely confirms that the user answered at least 75% of the self-assessment questions correctly.
Licence
This work is licensed under
CC BY-SA 4.0
The course materials are provided under the license CC BY-SA 4.0. Except otherwise marked content, such as the pictures in the area of the quiz questions (for these the license CC BY-NC-ND applies), the music in the trailer (for this the license CC BY-NC 4.0 applies), as well as the logos of the Center for Social Competence, the University of Graz and the cooperation partners.
Course Instructor
Center for Social Competence
The Center for Social Competence is an overarching institution of the University of Graz, which offers all students of the University and the Graz University of Technology a comprehensive range of courses on social competences.
Through cooperative, interactive and interdisciplinary forms of learning, we strengthen students' competencies in the areas of "communication and self-awareness", "self-direction", "cooperation" as well as "social responsibility" and enable them to develop answers to personal, professional and social challenges.
There are approximately 50 different courses on the program each academic year. The courses can be credited as electives for specialized studies; in addition, students who complete at least 12 ECTS can earn their own certificate. 
Special emphasis is placed on mediation training, group dynamics, and the master's module "Communicating - Interacting - Cooperating" (KIK), which is open to students of all master's programs. In addition to teaching, we also participate in research on social skills issues.  
We also organize public events such as lectures, conferences and exhibitions, which are aimed at a broad audience and serve to transfer scientific findings into social discourse. 

Log in Currently: 752 Participants
Free for all € 0.00
Partners
This MOOC was developed in cooperation with FH Burgenland, as an additional offer to the topic of conflict management which was elaborated by the center of social competence in cooperation with the DISCOM-project.
Project Team FH Burgenland, master's program e-learning and knowledge management: Viktoria Bauer, Daniela Gribitsch, Andrea Hafner, Helena Nekola
10004 Participants
20 Courses
Average rating
Rating