DE
Self-study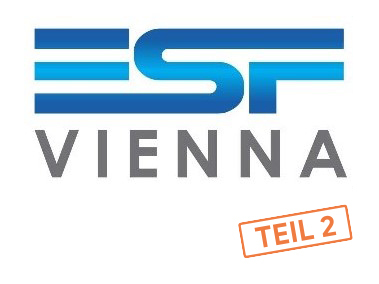 Elektroschutz - im Auftrag unserer Sicherheit (Teil 2)
Graz University of Technology
ESF Vienna - Electrical Safety Foundation
About
Startdate
13 September 2021
Trailer for
Elektroschutz - im Auftrag unserer Sicherheit (Teil 2)
Content
Course Content
The aim of the course is to give participants an overview of the comprehensive subject area of electrical safety. On the one hand, basic knowledge of the subject will be conveyed, along with historical aspects. On the other hand, technical, scientific, and legal details of electrical safety will be introduced to a specialist audience through specific units. It will be shown that electrical safety is the basis for a safe use of electricity.

Course Goals
Understanding and being able to apply the five safety rules.

Knowing the difference between an overcurrent and residual current device.

Knowing the three-stage protection concept and being able to classify protective measures.
Being able to distinguish between the different low voltage electrical and dealing with their particularities in the protection against electric shock.
Understanding the fault protection measure "Nullung".
Knowing the different effects of direct and alternating current.
Knowing the basics of electrotechnical standardization nd the legal framework for the use of electricity.
Knowing working methods in electrical systems, role models and how to organize work in accordance with EN 50110.
Preknowledge
Interest in the topic, and, depending on the module, basic scientific and electrotechnical knowledge.
Course Procedure
5 weeks
Module 1: Prof. Ing. Dr. phil. Gottfried Biegelmeier - a pioneer of electrical protection!
Module 2: Effect of the electric current - Part 3
Module 3: Safe operation of electrical systems (protection against electric shock) - Part 2
Module 4: Safety at electrical work - Part 1

Module 5: Safety at electrical work - Part 2

Module 6: Protection devices
Certificate
For active participation in the course, an automated confirmation of participation will be issued after completing the course. The certificate includes your name, the course name, the course duration. N.B. this is only a confirmation stating that the participant has correctly answered at least 75% of the self-assessment questions.
ECTS Credits
This MOOC, together with Part 1, is offered as an introduction to the course "Safety and Protection" at Graz University of Technology. To receive the corresponding ECTS for this course, it is necessary to pass all assessments in both MOOCs (75% each) in addition to the course examination. For this purpose, it is necessary to be a student of Graz University of Technology and to register for the corresponding course via TUGRAZonline.
Course at TU Graz: Safety and Protection (432.151).
Important note: Please register for this MOOC with your eduID. This is mandatory to be able to issue a certificate (confirmation of participation).
For further details, please refer to the course description or your curriculum, or contact your teacher.
Course Leader
ESF Vienna - Electrical Safety Foundation
The Electrical Safety Foundation was founded in 1996 by Prof. Ing. Dr. phil. Gottfried Biegelmeier. The purpose of the foundation is to work in a non-profit and scientific way in the field of electrical safety. Thus, it is the task of the foundation to inform electrotechnical professionals, specialists and especially a broad public about the risks and safe use of electricity in all areas in the best possible way.

The following people have contributed to the creation of the MOOC (Part 2):

Dipl.-Ing. Dr. Andreas Abart
Operations Manager Electricity Grid, Netz Oberösterreich GmbH
Foundation Board

Dipl.-Ing. Dr. Maria Aigner
Managing Director of the Electrical Safety Foundation

Dipl.-Ing. Dr. Katrin Friedl
Ass. Prof., Graz University of Technology

Dipl.-Ing. Christian Gabriel
Managing Director of the Department of Standardization at OVE

Ing. Sepp Groiß
Technical Expert

Ing. Michael Koch, MSc.
R & D Engineer, Eaton Industries (Austria) GmbH

Dipl.-Ing. Dr. Gerhard Lavicka, MBA
Technical Operations Manager, Wiener Netze GmbH

Ing. Karl-Heinz Mayer
Director Engineering, Eaton Industries (Austria) GmbH
Foundation Board

Dipl.-Ing. Dr. Rudolf Mörk-Mörkenstein
Managing Director IES ZT GmbH
Certified court expert

Eur.Phys. Dipl.-Ing. Alfred Mörx
Technical Expert, diam-consult

Dipl.-Ing. Dr. Ernst Schmautzer
Technical Expert
Log in Currently: 87 Participants
Free for all € 0.00
Partner

Graz University of Technology
Graz
13525 Participants
39 Courses
Average rating