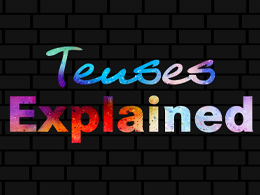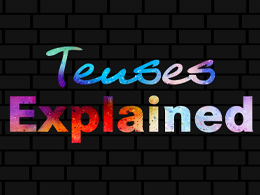 EN
Self-study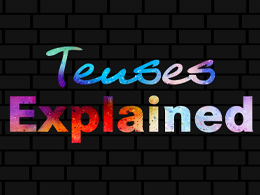 Tenses explained
Graz University of Technology
Mag. Thomas Murr
General Course Information
The aim of this course is to show the different functions of the English tense system. Dialogues help to show the various tense system in real life situations.

Content
Course Content
Future tense (will / going to)
Present tense (simple / progressive)
Past tense (simple / progressive)
Present perfect tense (simple / progressive)
Past perfect tense (simple / progressive)
Course Goals
After completing this course, participants are able to use the various tenses in all kinds of situations. In addition,  participants have a basic knowledge of the theoretical aspects of the English tense system. 
Previous Knowledge
Basic knowledge in English according to level A2 of the CEFR. 

Course Procedure
 The English tense system will be covered in three short session. Every session is followed by comprehension questions.
Session 1: Future + Present Tense

Session 2: Past Tense
Session 3: Present Perfect + Past Perfect
Certificate
For actively participating in the course you will receive an automatic confirmation of participation (certificate) which includes your username, the course title, course duration as well as the hours required to complete the course. We want to point out that this certificate merely confirms that the user answered at least 75% of the self-assessment questions correctly.
Licence
This work is licensed under a CC BY 4.0
Course Instructor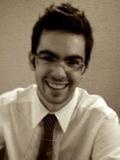 Mag. Thomas Murr
Mag. Thomas Murr teaches English for technicians at Graz University of Technology. He is also a lecturer for English at the university of applied sciences FH Campus 02 and teaches German and English at BG/BRG Judenburg. The dialogues, which are used in the video, were written and are acted out by students of BG/BRG Judenburg. 
Log in Currently: 612 Participants
Free for all € 0.00
Rating