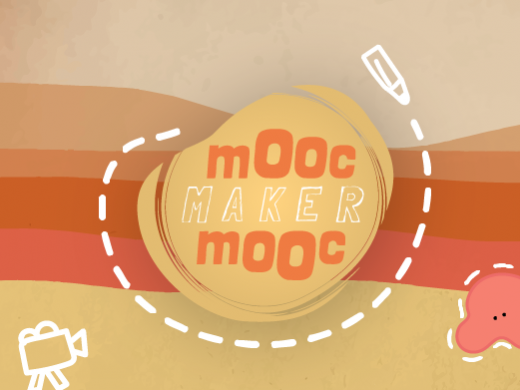 DE
Self-study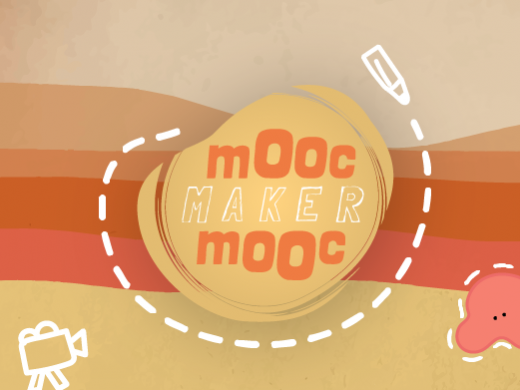 moocMAKERmooc
Graz University of Technology
Maria Haas & Katharina Hohla-Sejkora
General Course Information
You have always wanted to know what happens behind the scenes when you create a MOOC (Massive Open Online Course)? Maybe you already have concrete ideas and want to find out what the requirements are for MOOCs on iMooX.at? And what do you have to do to become a certified course creator on iMooX.at? All this and much more you will learn in our moocMAKERmooc! :)
Content
Course Content
In five lessons we will show you what it takes to create MOOCs on iMooX:
Unit 1: Introduction: MOOCs on iMooX
Unit 2: Planning and designing a MOOC (didactics and videos)
Unit 3: Planning and designing a MOOC (OER and accessibility)
Unit 4: MOOC creation and delivery
Unit 5: Tips & tricks for course creators
Course Goals
After completing this MOOC, participants will be able to design, plan and create their own MOOC.

Previous Knowledge
No special previous knowledge is necessary. However, didactic basics are desirable.
Course Procedure
The course consists of five lessons, each of which includes at least one video, various additional materials and a final quiz. The individual lessons will all be unlocked weekly after the start of the MOOC and will then be available as a self-study course.

Certificate
For actively participating in the course you will receive an automatic certificate which includes your username, the course name as well as the completed lessons. We want to point out that this certificate merely confirms that the user answered at least 75% of the self-assessment questions correctly.
Licence
This work is licensed under a CC BY 4.0
Training for certified course creators on iMooX.at
The training to become a certified course creator is not ( entirely ) finished with the completion of this MOOC. You will also have to have a personal meeting with the iMooX team to discuss your specific MOOC plans. Please contact us via office@iMooX.at. After this meeting, the completion of the moocMAKERmooc, and the signing of the course creator agreement you can officially count yourself to the group of certified course creators. :)

Course Instructor
Maria Haas & Katharina Hohla-Sejkora
Maria Haas and Katharina Hohla-Sejkora are staff members at the organizational unit Educational Technology at Graz University of Technology. Among other things, they deal with OER, MOOCs and instructional design. One of their tasks is the support of the platform iMooX.at.
Other people involved in the MOOC production were:
Nicolae-Daniel David, Stefan Janisch (videos)
Sarah Edelsbrunner, Katharina Gasplmayr, Walther Nagler, Elisabetta Valgoi, Eva-Maria Hermann (didactics)
Dhana Panzer (graphics)
Log in Currently: 245 Participants
Free for all € 0.00
Partners
Graz University of Technology
Graz
18569 Participants
60 Courses
Average rating
Rating