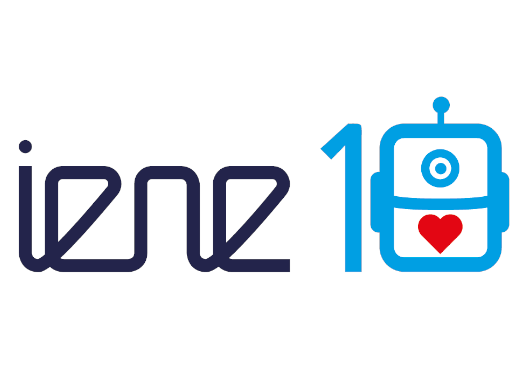 EN
Self-study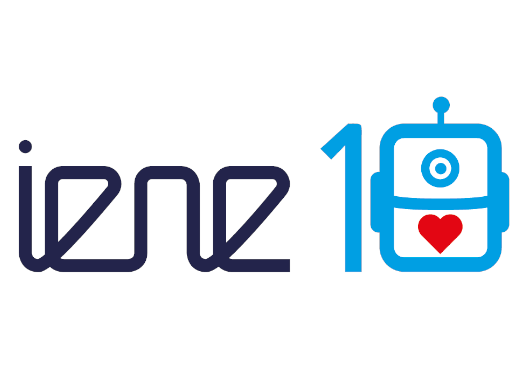 Transcultural Robots in Health and Social Care
Middlesex University
Irena Papadopoulos, Alfonso Pezzella
About
Start Date
30 September 2022
Trailer for
Transcultural Robots in Health and Social Care
General Course Information
#robotics #TRN #transcultural #iene-robots #AI #nursing #healthcare #socialcare
Welcome, and thank you for joining this online course (MOOC). Whether you are a health or social care worker, a student of these fields or other related fields, or you simply wish to improve your knowledge and skills about socially assistive artificially intelligent robots in health and social care (HSC) environments, you are in the right place!
This course was part of the IENE10 project which has been funded by Erasmus+ programme of the European Union.
The acronym 'IENE' stands for Intercultural Education for Nurses in Europe. The IENE programme started in 2008 and this project is the 10th project in a series of other projects covering a number of important issues relevant to the 21st century. During the last 15 years the IENE programme has evolved to include professionals from other HSC related disciplines and our open access online courses and our other activities, are open to people from all over the world. Please visit the main IENE website for more information (www.ieneproject.eu).
The overall aim of the IENE 10 project was to develop a European Transcultural Robotic Nursing (TRN) curriculum, the framework of which is based on cultural competence. The modules and their learning materials focus on transcultural robotic nursing. However, these are also suitable for practitioners and students of other disciplines, and as already mentioned, participation is not only from individuals within the partnership of this project but also internationally.
The IENE10 project and this MOOC were led by Middlesex University (UK) in collaboration with Edunet Association (RO); Cyprus University of Technology (CY); University of Genova (IT); the University of Bedfordshire (UK); and the Fachhochschule Vorarlberg GMBH (AT).
This course is now a self-directed course which means you can work on your own, in your own time and space. 
Some of you may have attended on-line courses and are now more skilful and comfortable with this type of learning. Others will never have taken an online course before. So, if you need any technical support please use the forum discussion named "support". 
We hope that you enjoy your learning journey. Those of you who will stay until the end and who will contribute and complete the course assessments will be able to download a certificate of completion. 
Please note that if you have any accessibility needs, you can use the in-built accessibility tools that your browser provides (e.g. zoom in, read aloud). Furthermore, it is important to note that we are not evaluating the quality of your written expression so please do not feel any pressure around your writing ability or the presence of typographical errors.

On behalf of the IENE10 team,
Best wishes,
Professor Irena Papadopoulos
IENE Co-Founder and MOOC Coordinator

2023

Content
Course Content
| | | | | | |
| --- | --- | --- | --- | --- | --- |
| | WEEK 1 | WEEK 2 | WEEK 3 | WEEK 4 | WEEK 5 |
| 1 | Orientation |   |   |   |   |
| 2 | MODULE 1 |   |   |   |   |
| 3 |   | MODULE 2 |   |   |   |
| 4 |   |   | MODULE 3 |   |   |
| 5 |   |   |   | MODULE 4 |   |
| 6 |   |   |   |   | Synthesis and Assessment |
Course Goals
This MOOC will be on Transcultural Robotics Nursing (TRN) which combines intercultural education and Artificial Intelligence |(AI) and Robotics in Health and Social Care.
The MOOC aims to:
Raise awareness about the potential advantages of AI and Socially Assistive Robots (SARs) in Health and Social Care (HSC)
Provide knowledge and understanding about both negative and positive implications of AI and SARs in HSC
Provide knowledge and understanding of the relevance of ethics related to the development and deployment of AI and TRN
Enable the development of skills and knowledge of the practical aspects of deploying AI and TRN in HSC including robot/human interaction, technical aspects, malfunction, and infection control 
Course Procedure
The MOOC will be delivered over 5 weeks.
The first 4 weeks include a learning unit per day whilst the last week focuses on bringing the previous content together, reflecting on it, and developing a post-MOOC plan of action particularly dissemination. 

The MOOC is based on activities that are designed to enhance the participant's knowledge and skills and encourage interaction with other participants. 
Every week includes an assessment that needs to be completed in order for the students to be awarded a certificate of attendance/completion. 
Certificate
For actively participating in the course you will receive an automatic certificate which includes your username, the course name as well as the completed lessons. We want to point out that this certificate merely confirms that the user answered at least 75% of the self-assessment questions correctly.
Licence
This work is licensed under
CC BY-NC 4.0
The MOOC is part of an Erasmus+ funded project, IENE10. More information can be found at
www.ieneprojects.eu
On Social Media
Course Instructor
Irena Papadopoulos, Alfonso Pezzella
Professor Irena Papadopoulos

I am the Head of the Research Centre for Transcultural Studies in Health - which I established in 1995-, the former Chair of my School's Ethics Committee, and the former Chair of the research team for Nursing, Midwifery and Allied Health Professions. I have been working within the NHS and the University sector for over 35 years. During this period, I led a number of projects aimed at changing nursing practice, developing new curricula, developing new assessment tools, establishing quality systems and integrating nursing education within the higher education sector. I co-founded the IENE programme (primarily focussing on cultural competence) and founded the ICCCOS programme (primarily focussing on culturally competent compassion). I have also coined the term Transcultural Robotics Nursing (TRN)  and conducted various research projects on diverse topics (from refugees to culturally competent robots) using a range of methodologies. I have authored/co-authored almost 200 articles and 10 books, the most recent being 'Transcultural Artificial Intelligence and Robotics in Health and Social Care' (Elsevier 2022).
Alfonso Pezzella
Alfonso Pezzella is Lecturer in Mental Health at Middlesex University. Alfonso joined Middlesex University in 2012 and currently works in Department of Mental Health, Social Work and Integrative Medicine within the  School of Health and Education.
Alfonso teaches on a variety of topics including research methods, SPSS, mental health, LGBT+ issues and transcultural issues in health.
Alfonso has a professional Twitter feed @AlfPezzella where he enjoys bringing the community together and discussing topics regarding mental health, LGBT, psychology and education. You can also follow Alfonso on  ResearchGate for his latest publications.
Log in Currently: 487 Participants
Free for all € 0.00
Partners
The MOOC is led by Middlesex University in London and below you can find all the project partners:

| | | |
| --- | --- | --- |
| 1.      | Irena Papadopoulos | Middlesex University, United Kingdom |
| 2.      | Alfonso Pezzella | Middlesex University, United Kingdom |
| 3.      | Antonio Sgorbissa | University of Genova, Italy |
| 4.      | Carmine Recchiuto | University of Genova, Italy |
| 5.      | Chris Papadopoulos | University of Bedfordshire, United Kingdom |
| 6.      | Deevi-Johanna Voki | University of Bedfordshire, United Kingdom |
| 7.      | Christina Kouta | Cyprus University of Technology, Cyprus |
| 8.      | Elena Rousou | Cyprus University of Technology, Cyprus |
| 9.      | Panagiota Ellina | Cyprus University of Technology, Cyprus |
| 10.  | Andrea Kuckert-Wöstheinrich | Fachhochschule Vorarlberg GMBH, Austria |
| 11.  | Andreas Künz | Fachhochschule Vorarlberg GMBH, Austria |
| 12.  | Victor Dudau  | Edunet Association, Romania |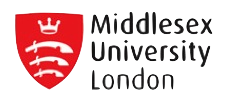 488 Participants
1 Courses
Average rating